Clifford Samuel Raine
May 15, 2023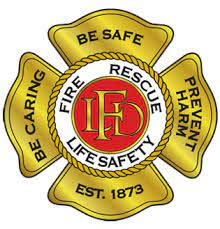 At his home on Monday, May 15, 2023, Cliff Raine of London passed away in his favourite chair at the age of 76.  Beloved husband Mar'ene for 53 years.  Loving Dad to Theresa and Bruce Byers, and Derek and Amy Raine.  Loving Grandpa to Meghan, Krista and Greg, Ewan, and Ailey.  Cliff will be deeply missed by his sister Sharon Speiran and her husband Jim.  Dad was a retired Captain of the London Fire Department for over 30 years.  He loved his job and took pride in what he did.  He was an avid gardener; you would find him in his garden looking after his tomatoes or sitting on his picnic table enjoying a beer.  Cremation has taken place. A private graveside service will take place at Gosnell Cemetery, Highgate, at a later date. Those wishing to make a donation in memory of Cliff, are asked to consider the Humane Society of London Middlesex or the London Regional Cancer Program.
Leave a tribute for Clifford Samuel Raine
A donation has been made to The Humane Society of London Middlesex.
My sincerest and deepest condolences to the family. My most dearest memory of Cliff was his persistence in trying to figure out how to capture a clear image of an ultrasound picture when I was pregnant with my oldest - it was on this X-ray type paper and very hard to see unless you held it up to the light. He did succeed in getting a very clear picture in the end! I am very thankful for all of the times he used the snowblower to clean out my moms driveway. I am honoured to have been Cliff's neighbor for many years.
Make a donation
If you wish to make a donation, please consider one of the charities listed below. You will be taken to the charity's website to process your payment.
Humane Society of London Middlesex
London Regional Cancer Program
Notify family of your donation
Kindly submit the form below if you wish to notify the family of your donation.