Grant Lyttle Ferron
June 6, 2022
After a two-and-a-half-year journey with kidney cancer, Grant passed peacefully, surrounded by love and family, at University Hospital, London on Monday, June 6, 2022, at the age of 57.  Beloved husband of Marie for 30 years, best friends for 40 years.  Loving father of Maegan (Tyler) and Courtney (Abe). Dear son of Robert Ferron (Teresa).  Dear brother of Terry Ferron (Sarah), Lianne Robertson (JR), Karen and Greg Lyttle.  Loved by his many aunts, uncles, cousins, nieces and nephews.  Predeceased by his mother Mary Ferron (1997).
Grant dedicated his life to working for non-profit organizations.  He spent 26 years with Scouts Canada and the last 7 years as Executive Director with Kin Canada.  Throughout his life and career, he made many life-long friends who will also dearly miss his kind, genuine nature.
With so many special qualities he will be remembered most for his leadership, humour, devotion to family and of course his smoked ribs.
The family would like to extend a heartfelt thank you to the village who supported Grant through his journey, including friends, family, neighbours, clergy, doctors, surgeons of various specialties, nurses, health care professionals and so many more.  A special thank you to the Palliative Care Unit at London University Hospital for their compassion.
A visitation will be held at Northview Funeral Chapel and Cremation Centre, 1490 Highbury Avenue North, London, on Saturday, June 11, 2022 at 12:00 p.m. to be followed by the Celebration of Life at 1:00 p.m.
For those unable to attend, the family welcomes you to participate in the service via livestream here: Livestream for the Celebration of Grant's Life
Those wishing to make a donation in memory of Grant are asked to consider the Hal Rogers Endowment Fund of Kin Canada.  To notify the family of your donation and find the link to Kin Canada, click on the DONATION tab at the top of the page.
Leave a tribute for Grant Lyttle Ferron
A donation has been made. Message from the donator: To Marie & Family: Sorry to hear about the loss of Grant. Sincere Sympathy Marianne Knight
Marie, we just learned about you losing Grant. Please accept our heartfelt condolences - our thoughts and prayers are with you and your family.
Our sincere condolences to the Ferron family during this difficult time. Hearing of who he was as a brother, father, husband, son, to of met Grant would have been an honor. May you all find comfort during this difficult time.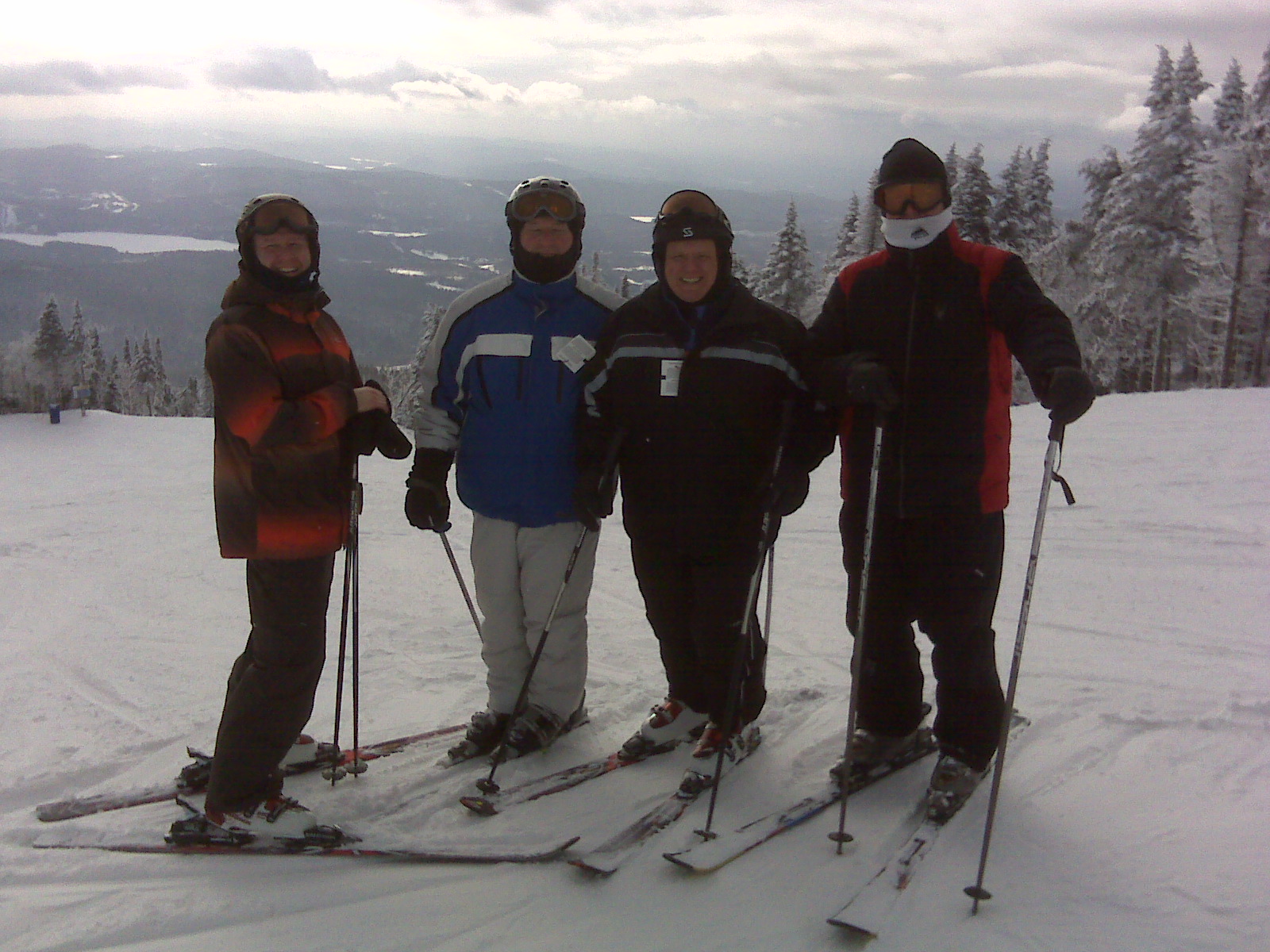 Grant will always hold a special place in my heart, his light shines bright in those he touched.
I have no doubt that Grant is now making the angels laugh, just as he did so many of us. Grant is one of those few who genuinely made the world a better place. Devoting himself to Scouts Canada, and then Kin Canada, Grant helped countless youth, and families, and befriended countless volunteers and colleagues. It was a joy to have worked directly with Grant at Scouts Canada's Ontario Provincial office, and for may additional years in different roles with the organization. My sincere condolences to you Marie, Courtney and Maegan. Grant and I had a short visit about a month before he passed, and much of the conversation was about how much he loved and respected you all.
A donation has been made to Hal Rogers Endowment Fund - Kin Canada. Message from the donator: I first met Grant in person at the 2017 Kin Canada Convention in Halifax as President of the Kinsmen Club of The Pas and then as Deputy Governor, Vice Governor and Governor in District 2 over the next 3 years. I found Grant to be that person that once you met him he was like a long lost brother. His since of humour, his mischievous grin, his mutual love of bacon were all things that made knowing Grant a true joy. The Blessings of knowing Grant was that ability to learn some of those leadership skills that he would share with so many Governors in our association over the past 7 years. Thank you Marie and girls for sharing such an amazing gifted man with us. And thank you Grant for the cherished gift of friendship.
Dear Marie and Family: Please accept our deepest sympathy for your great loss. Wishing you peace, comfort and courage at this time of sorrow.
Thinking of you and your family Marie, and praying for peace and good memories to be with as you grieve. With love Aileen and Bill
Do not stand at my grave and weep I am not there. I do not sleep. I am a thousand winds that blow. I am the diamond glints on snow. I am the gentle autumn rain. When you awaken in the morning's hush, I am the swift uplifting rush of quiet birds in circled flight. I am the soft stars that shine at night. Do not stand at my grave and cry; I am not there. unknown author. I will miss your laugh and playing Pass the Pigs game.
My sincerest condolences to Grant's family and his Kin family; my thoughts and prayers are with you at this sad time. Grant was a wonderful and kind man who will be greatly missed by many; it was an honour to know him and work with him during my time at CF Canada. May he Rest In peace.
So sorry to hear of Grant's passing, I didn't realize that he had cancer and he must have really taken Sir Dave Sopha's passing from cancer last year very hard, I thank him for allowing Dave to paint and set up Portraits of Honour in the Kin HO basement and all the hard work to keep the Kinsmen and Kinnettes active in Canada, prayers and condolences to family and his many friend's 🙏🌺
I'm so sorry for your loss of such a special man. ❤️
Condolences from the 26th Hamilton Scout Group.
One of my favourite people ever and I will miss him terribly. He was a wonderful friend, husband and dad to Courtney and Maegan. Your humour and friendship will never be forgotten Grant❤️
We were so sad to hear of Grant's passing. Our deepest sympathies to Marie and your family. Thinking of you! Marc and Jennifer Lacoursiere
Our sincere sympathies to the Ferron family. We hope all the beautiful memories you shared over the years will help you during this difficult time. Sending you all hugs and strength. Thinking of you all. Dina & Steve Boone
My condolences go out to Grant's family and his Kin family as well. I had the pleasure of working with Grant during my time with Cystic Fibrosis Canada in his capacity as the Executive Director of Kin Canada. I came to know, respect and very much like Grant as a colleague and friend, someone who was always there to offer a listening ear, advice and support. He touched many lives in many ways and will be greatly missed. RIP Grant.
Marie -- It was with the greatest sadness that I learned of Grant's passing. While his loss is so painful at this very moment, I hope that Grant's warmth; his booming laugh; his infectious smile; and his downright good-nature, will, over time, bring years of fond memories to both you and your kids. May he be at peace. Sandy
Dear Marie, we were extremely saddened to hear of Grants passing. Please accept our most heartfelt condolences. Thinking of you all. Sincerely Colleen (Gails sister)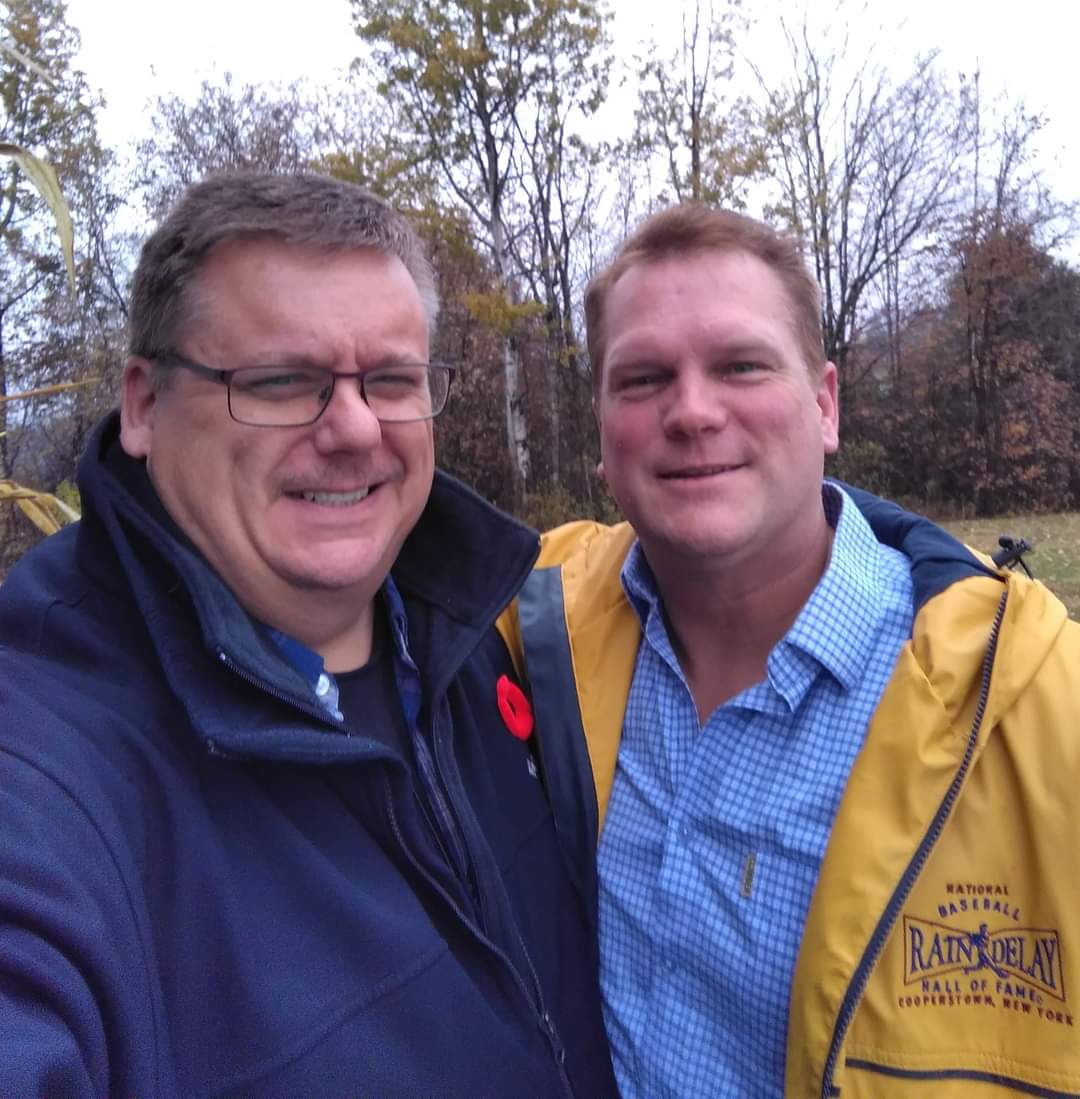 Time with Grant Ferron.
Grant was a wonderful neighbour, often having little chats over the fence (kind of like Wilson from Home Improvement). We will miss his gentle ways and awesome BBQ skills. Your suffering is over, Grant. Rest In Peace. Our deepest sympathies to Marie, Maegan and Courtney ~ Anne, Jeff, Rebecca, Brennan & Stephanie
We want to give our deepest sympathies to the Ferron family on their loss, I knew Grant and his family through his association with St. Lawrence Presbyterian Church. God bless
Grant, you were a wonderful, kind Man with a great sense of humour. Your presence and your laughter will be dearly missed; Neighbour and Friend. Rest In Peace after your long struggle. The Schurmans
When you hear the name Grant Ferron, not a bad thought could possibly come to mind. Grant was a truly inspiring leader who knew what you needed (and needed to do) to be the best version of yourself. Whether it was sitting across from his many Don Corleone moments, or telling you to pull up your spurs in his best John Wayne impersonation, he always said the right things at the right time. Grant was the best boss (re: Scouts Canada) that a young staffer could have asked for. On second thought, "Boss" is not the right word...Coach, Mentor, Advisor, and most of all Friend are all more fitting for this great man. I consider myself extremely fortunate to have known him and his family. His home was like his heart...always open. As tough as it is, his passing is not leaving a hole as he made sure that he filled it with honesty, integrity, caring and above all, love. He behaved the Scouting philosophy of wherever you go, leave things like you found it, if not better. Everywhere Grant went, everything was better. With all my heart and love, God Bless you Grant! Thank you for being part of my life!
Services for Grant Lyttle Ferron
Visitation for Grant Ferron will be held at:
Northview Funeral Chapel
1490 Highbury Avenue North,
London, Ontario
June 11, 2022 12:00 pm to 1:00 pm
Celebration of Life for Grant Ferron will be held at:
Northview Funeral Chapel
1490 Highbury Avenue North,
London, Ontario
June 11, 2022 1:00 pm
Make a donation
If you wish to make a donation, please consider one of the charities listed below. You will be taken to the charity's website to process your payment.
Hal Rogers Endowment Fund - Kin Canada
Notify family of your donation
Kindly submit the form below if you wish to notify the family of your donation.