Richard Andrew Struzik
November 8, 2023
Peacefully with family by his side at home, on Wednesday, November 8, 2023, in London at the age of 54. Beloved husband of Cindy Cook for 22 years. Loving father of Louis and Renee. Adored brother of Halina (Randy) Shewen and Edward (Julie) Struzik. Cherished son-in-law to Murray (Joyce) Cook. Treasured brother-in-law to Karen (Fred) Radley, Kimberly (Bill) Van Wyk, Sheila (Jeff) Zondag and Richard (Shannon) Cook. Dear uncle to 16 nieces and nephews and 5 great-nieces/nephews. Predeceased by his father and mother Ludwik and Anna Struzik.
A wonderful husband, father, brother, and friend. Rick enjoyed hiking with his children and canoeing in the north with his family. He will be loved and remembered by those of us who were lucky enough to know him.
Cremation has taken place. A memorial will be conducted at Northview Funeral Chapel and Cremation Centre, 1490 Highbury Avenue North, London, on Friday, November 10, 2023 at 5:00 p.m., with visitation one hour prior.
In lieu of flowers, those wishing to make a donation in memory of Richard are asked to consider The London Regional Cancer Program, a local hospital or a charity of your choice.
Leave a tribute for Richard Andrew Struzik
A donation has been made to Clinton Public Hospital Foundation.
Cindy, I'm so sorry for your loss. I remember so fondly the stories of your early life with Rick together as a couple, while you were establishing yourself at Statistics Canada. The love and friendship (and humour!) you shared shone through in the way you talked about your relationship. His commitment to his family and love of the outdoors was something I know you all cherished. Big hugs to you, Louis and Renee in this difficult time. Love, Christina xo
My deepest condolences to Cindy, Louis and Renee, as well as Rick's extended family. Rick and I worked together at London CAS. I always enjoyed his sharp wit, impeccable timing and unique way of viewing the world. He spoke so fondly of his family and no doubt he will be missed beyond measure. I wish you strength and courage to navigate this difficult time.
Dear Cindy, So very sorry for your loss.
Cindy and family , Please accept my sincere condolences.. Rick was a relatively new employee when I worked at the CAS, but I really liked him and found him very helpful. I was sorry to hear of his serious illness and passing. I wish you much strength in the period ahead.
My condolences to all your family and friends. I worked with Rick for many years at CAS. I really appreciated working with him, and the many chats we had over the years.
Rick dedicated so many years to CASL, loved working with him. He loved his family so much . His last big trips to Jasper and Yukon were so meaningful to him ❤️. Breaks my heart that Rick lost his life to cancer way too young when he had so much to live for and offer the world and his family . Sending love to his family and all that are in pain with his great loss. Lots of love Rick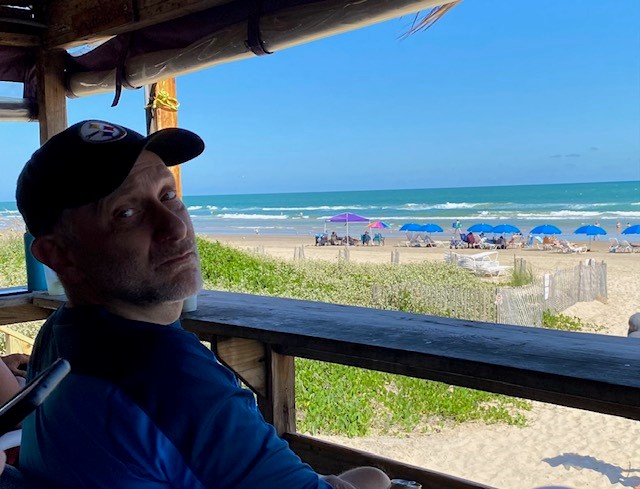 Rick was a great friend. I loved his dry sense of humor and his unique take on life. From our first family trip to the Dominican to our guys trips to the cottage, New Orleans and Texas - Rick made everything fun and highly entertaining. I will miss you dearly my friend.
My deepest condolences to hear of your loss. Wishing you peace and comfort during this difficult time.
Dear Cindy, Louis and Renee my heart goes out to you. I hope your happy memories will bring you comfort during this difficult time. Sending you so much love.
My deepest condolences to the immediate and extended family. Please know we are thinking of you and that Rick will be missed by his coworkers at CAS. He will be remembered for his dedication, quiet wisdom and incredible sense of humor.
I am so very very sorry to hear. Rick added much to the HR team- ranging from his incredible system knowledge to his stories and dry sense of humour. He was absolutely devoted to his children and regaled the team with many funny and poignant stories. My best to you Cindy and to the children as you continue to navigate this difficult journey. Linda Nicholls
Our condolences to Cindy, Renee, Louis, family and friends. Always pleasant conversations and warm smiles. An angel has been gained, till we meet again.
Heartfelt condolences to all of you Cindy, Louis, and Renee. Rick was a such a special part of the CAS HR team for so many years. He will be deeply missed and always remembered.
Services for Richard Andrew Struzik
Visitation will be held at:
Northview Funeral Chapel
1490 Highbury Avenue North,
London, Ontario
November 10, 2023 4:00 pm
Memorial Service will be held at:
Northview Funeral Chapel
1490 Highbury Avenue North,
London, Ontario
November 10, 2023 5:00 pm
Make a donation
If you wish to make a donation, please consider one of the charities listed below. You will be taken to the charity's website to process your payment.
London Regional Cancer Program
Notify family of your donation
Kindly submit the form below if you wish to notify the family of your donation.