Rob White
July 28, 1962 - October 26, 2021
It is with great sadness and broken hearts that we announce the passing of our beloved Rob, at the age of 59, on Tuesday, October 26, 2021, at St. Joseph's Hospice in Sarnia, with Mandy, his wife of 30 years by his side.  Loving father of Bobby and Joey and dear brother to Darlene (Gord) Hyland. Also loved by his many nieces and nephews: Christina, Melissa, Matthew, Jaimie, Madison, Avery, Taylor, Sam, Jessica, Miranda, Hugh, Lauren, Hannah, Kyle, and his extended family in Windsor.  Rob was predeceased by his mother Marion MacPhail and his father Raymond White.
Rob was a proud member and a well-respected leader with Unifor. Advocating for social justice was an important part of Rob's legacy that will continue on with his family.
Cremation has taken place.  Friends will be received by the family on Saturday, October 30, 2021, at Northview Funeral Chapel and Cremation Centre, 1490 Highbury Avenue N., London, from 2:00 p.m. to 4:00 p.m., followed by a Celebration of Rob's Life.  To attend the visitation and/or Celebration of Life, guests will be required to show at the door, proof of being fully vaccinated against Covid-19 and personal identification. Masks or facial coverings will be required at all times. The Celebration will be livestreamed for those who are unable to attend and registration is required.
The family would like to thank the excellent staff at St. Joseph's Hospice in Sarnia for providing a peaceful place for Rob in his final days.
In lieu of flowers, memorial donations may be directed to the Gord Downie & Chanie Wenajck Fund.
To register for the livestream, leave an online condolence, or make a donation, please click the links to the left of the obituary or the drop-down arrow on the for mobile devices.
Leave a tribute for Rob White
Our thoughts and prayer's go out to your family.
Mandy, Bobby & Joey, Our sincerest condolences to you. Rob was such a kind and gentle soul and will be greatly missed by all who knew him. You now have an angel to always watch over you all. Rest in peace Rob
Rest In Peace Rob! You sure have left a positive impact on so many lives. You may be gone but never forgotten by so many. I can't be at your memorial today, but holding your family close in my heart.
You will be very greatly missed Brother. You made this world a better place and your legacy will live on forever. I will cherish all the memories and all the laughs we shared. Peace and Love like you always said with a big smile on your face.
Thoughts of Rob leave me with the reminder of the value of "glass-half-full living". A tremendous teacher and mentor of the subtle freedoms that can come with this journey we call life. Honoured to have known him. I will be forever grateful for the passionate introduction to Frank Zappa. Condolences to his wife and children and the many extended friends and family that will be mourning this loss.
Rob was one of the funniest, kind people you could hope to meet. He will be missed but never forgotten. My deepest condolences for his family and friends. "Without music to decorate it, time is just a bunch of boring production deadlines or dates by which bills must be paid." Frank Zappa
My deepest condolences to Mandy, Bobby, Joey and extended family.
Jason Feltz pledged to donate to The Gord Downie & Chanie Wenjack Fund
My deepest condolences to Robs family. Rob was an amazing man, Who taught me so much. Our planet is less wise, less positive without him. Rest in peace Rob.
My condolences to Mandy and all of Rob's family. Rob was one of a kind. I will forever smile as I recall co-facilitating class, playing music and just talking about life with him. We are all wiser and kinder because of Rob. Rest in peace my friend.
My deepest Condolences to Mandy, Bobby, Joey, and all of Rob's extended family & friends. I felt privleged to have the honour of working with Rob. He was an living example for all, on how to live every day to the fullest, and be thankful for our many blessings. He has touched and inspired so many people over the years. He will be missed greatly.
My condolences to Rob's family and friends. There was always a smile on Rob's face and he was one of the nicest people I have meet. While working at Cami with Rob's I enjoyed listening to his stories and found out one day that his father and my father-in-law were close friends while they worked in Windsor together. Rest in the sweetest of peace.
Sending sincerest condolences. Many great years knowing Rob and all the good cheer we shared.
Sending deepest condolences to Mandy, Bobby, Joey and all of Rob's family and friends. I worked with Rob at Unifor Local 88 and he was always a bright, shining light on any given day. Easily one of the kindest and most compassionate people I've ever had the privilege to know, let alone work with. He is so missed here and his legacy will live on in the education and wisdom he imparted to all of the members he taught in our Union Awareness Training program. Rest in peace Rob.
Our deepest condolences Mandy, Bobby, Joey & family. Rob's heart was filled with so much Love, Music & Soul. Steve & I feel privileged to have called him our friend. He will be dearly missed. R.I.P. Rob White
Sending deepest condolences from Victoria, BC. Thank you to the family for sharing Rob with the Unifor Family.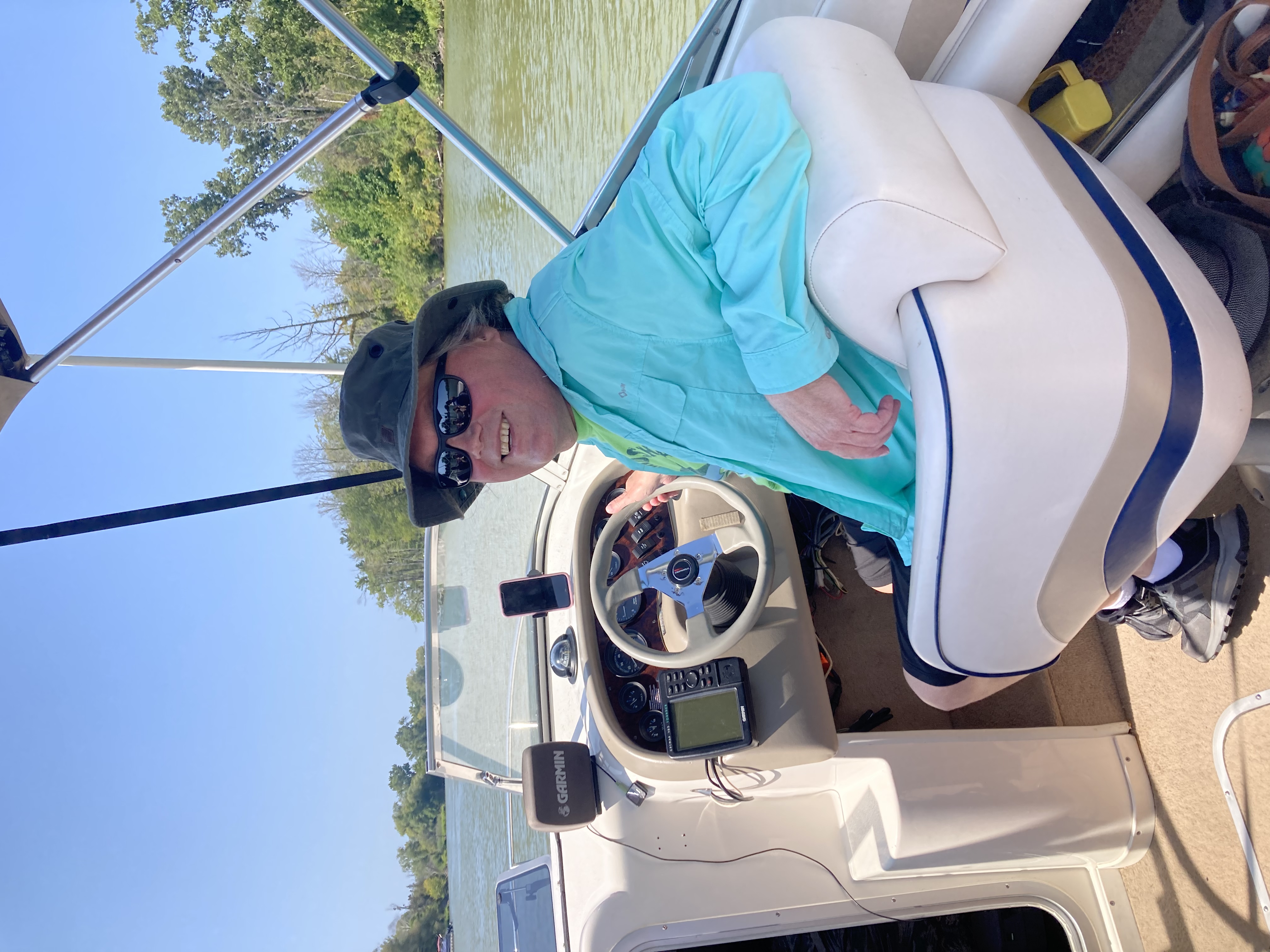 Uploaded a photo
My condolence to the family, rest in peace Rob. He was a great co-worker at Electro-motive.
You can't rush your healing.❤️ Love and light.
My heart ifilled with sadness as we lost a true union activist, compassionate listener, wonderful musician, comical story-teller, passionate educator, calm negotiator and a great friend. Rob White's smile will forever be etched in our minds. Rest in Peace Rob.
Bruce McKerlie lit a candle
TODD SLEEPER pledged to donate to The Gord Downie & Chanie Wenjack Fund. Taken too soon. Love ya Brother!
So sorry to hear of Rob's passing. So many great memories hanging out with him in the 80's. I was the guy who introduced him to Frank Zappa. Awoke him at 4am to go to the Joe to get tickets for the shut up and play your guitar tour. Rob said Frank who? When Zappa passed away Rob gave me 10 hours of Zappa video, said that show changed his life. Listening to them now. Peaches Regalia allways reminds me of Rob. RIP my friend. Jim Tofflemire
My thoughts and prayers are with all of you. Rob will always be a brother to me. His light will continue to shine brightly in all whose lives he touched. Love Barbara
My condolences to Rob's family and friends, worked with him at GM Diesel, he was always a character with his LOUD music and long stories
Rest in Peace our dear friend. We will miss you. Ken & Kelly Bondy.
David Kozelenko pledged to donate to The Gord Downie & Chanie Wenjack Fund. In memory of an amazing friend, an inspiration.r43RF
Make a donation
If you wish to make a donation, please consider one of the charities listed below. You will be taken to the charity's website to process your payment.
The Gord Downie & Chanie Wenjack Fund
Notify family of your donation
Kindly submit the form below if you wish to notify the family of your donation.