Robert "Bob" Vincent Johnston
January 20, 2022
Finally at peace after his struggle with dementia, Bob Johnston passed away at Victoria Hospital on Thursday, January 20, 2022 in his 90th year. Beloved husband of the late Patricia Johnston for 59 years. Bob will be sadly missed by his brother-in-law Pat Howley, nephew Jason Howley, and niece Patsey Yule.  Also loved by his many extended nieces, nephews, family in Ireland, and good friends Tom and Liz Farrell. Predeceased by his sister-in-law Delores and brother-in-law Vincent.
A memorial visitation will be held at Northview Funeral Chapel and Cremation Centre, 1490 Highbury Avenue North, London, on Wednesday, January 26, 2022 from 12:00 to 2:00 p.m.  Interment of cremated remains will follow at St. Peter's Cemetery. Registration is required to attend the memorial visitation as well as proof of being fully vaccinated against COVID -19.  Masks or facial coverings will be required at all times.
To register for the visitation, please click here:  Registration for Robert Johnston's Memorial Visitation
Those wishing to make a donation in memory of Bob are asked to consider the London Health Sciences Foundation.
Leave a tribute for Robert "Bob" Vincent Johnston
We were so very sad to hear that Bob had passed away. Bob was the younger brother of our mother, Pauline, and the last of the three siblings to leave us. (Ken passed away in 2014 and Pauline in 2019) To us, Bob was always 'Our Canadian Uncle' who had left Ireland before we were born. Although we saw them only rarely, Bob and Pat are very much in our hearts and part of our family. We have happy memories of their visits to Ireland and London. Thank you to all those who cared for Bob in recent years. Phyllida and Nicola Barr (daughters of Pauline Barr, née Johnston).
There will be no forgetting Uncle Bob. His was a life well lived and loved. A true treasure and definitely one of a kind. His lrish family and roots ran deep. I will cherish his memory always.
It is with great sadness that we hear of Bob's passing. Bob, brother of our Dad, Ken and Aunt Pauline. (Ken passed away in 2014 and Pauline in 2019) Bob who had left Ireland over 70 Years ago was always in our thoughts. Any time He and Pat travelled to Ireland or any of the family travelled to London Ontario always made for happy memories. May we extend our thanks to all who cared for Bob both at home and all the staff at Arbor Trace along with the staff at Victoria Hospital who looked after Bob in his final days Keith & Gary Johnston (Son's of Kenneth H Johnston)
My deepest condolences to family and friends of Bob. I met Bob as a teenager working at Glen Cairn Arena and got to know how great of a guy he was at a few events that he would run yearly after the rinks closed and as well for the union local. He will be missed.
I had the pleasure of knowing Bob and enjoyed seeing and talking with him during my rounds at the pools and arenas in the good old PUC days. Before Coivid, it was nice to see him at our retiree breakfasts (when he was not enjoying his trailer in Florida in the winter). Bob will be missed by all of coworkers that knew him. Kent Shelby Chairperson London Hydro Retiree Association
Well Bob Arbor Trace will not be the same without you and your jokes in the day! Your neighbor lol ..Fly high buddy!
A donation has been made to London Health Sciences Foundation.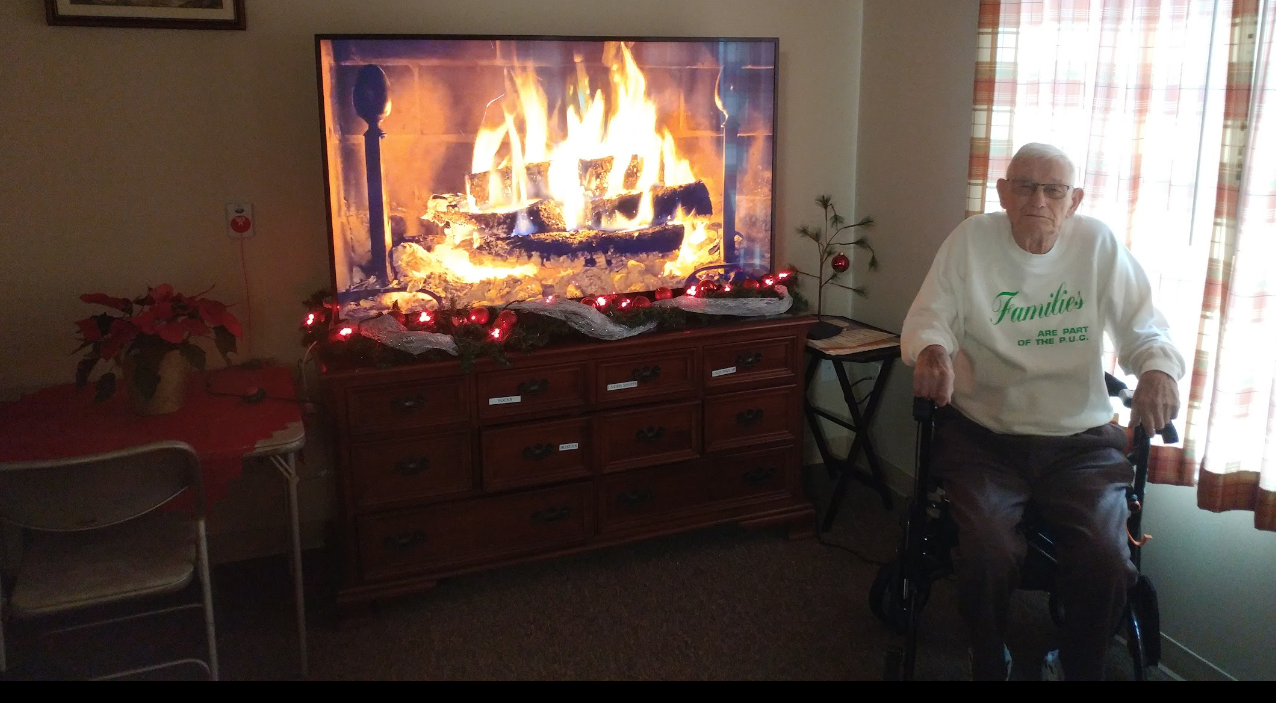 A true gentleman. I'm so glad that I had the honour to have crossed path with Bob. Even though I haven't known you for long, you leave me with fond memories Bob. Thank you for a memorable Christmas. You will be sadly missed but NEVER forgotten. RIP
Bob worked with my husband at the PUC. I first met Bob when he installed our first air conditioner at our home. He had a great smile and a wonderful laugh. My husband Rod MacDonald said Bob was one of the good guys!
Services for Robert "Bob" Vincent Johnston
Memorial Visitation will be held at:
Northview Funeral Chapel
1490 Highbury Avenue North,
London, Ontario
January 26, 2022 12:00 pm to 1:30 pm
Interment of Cremated Remains will be held at:
St. Peter's Cemetery
806 Victoria Street,
London, Ontario
January 26, 2022 2:30 pm
Make a donation
If you wish to make a donation, please consider one of the charities listed below. You will be taken to the charity's website to process your payment.
London Health Sciences Foundation
Notify family of your donation
Kindly submit the form below if you wish to notify the family of your donation.