Sheila Mary Regan
January 29, 2022
Peacefully with family by her side at her home, on Saturday, January 29, 2022, Sheila Regan of London passed away in her 59th year. Beloved daughter of Sandra Musclow and the late John Regan. Cherished sister to Tim Regan and Anna Regan. Adored by her nephews Joseph and Benjamin, and her great nephew Connor.  Sheila was a Registered Massage Therapist in London for over 20 years and will be sadly missed by her many friends and clients.
Sheila was a graduate of Catholic Central Highschool in London, ON where she made life long friends, including being a member of the "Amazing Ladies of the 80's". She had a variety of circles of friends she made along the way: from her years at Canada Trust; her loyal Massage Therapy clients (who eagerly became friends); her time at Unity of London, and many more.
Her vast and expanding family comprised of many relatives cherished the countless times they celebrated life with her over the years. She is sadly missed by all of them.
A memorial visitation will be held at Northview Funeral Chapel and Cremation Centre, 1490 Highbury Avenue North, London, on Sunday, February 6, 2022 from 1:00 to 5:00 p.m.
Due to COVID-19 protocols, attendance is limited and registration is required to attend the memorial visitation. Masks or facial coverings will be required at all times.
To register for Sheila's memorial visitation, please click here: Registration for Sheila Regan's Memorial Visitation
Those wishing to make a donation in memory of Sheila are asked to consider the London Food Bank.
To assist us in the memorial visitation, could you answer the two questions using the provided email.  Your responses will be kept anonymous and will be displayed at her memorial visitation.
 What is your favourite memory of Sheila?
 What did you love most about Sheila?
Please email your responses to : rememberingsheilaregan@gmail.com
Leave a tribute for Sheila Mary Regan
My favorite memories of Sheila are, our thought provoking, stimulating conversations during dinners with the 'Ladies-of-the-Eighties'. I will miss her gentle, sparkling eyes, and her infectious smile.
Sheila had a kindness that would reach right around a person. She has been very special to Vince over the years and especially the last year before things got to difficult for her. Dad speaks of her with love and kindness. You are now fre from suffering. Tothe family, it will not be difficult to find those many memories.
I'm so very sorry to hear of Sheila's passing. I met Sheila at Fanshawe College. We were in the same program and we instantly became good friends. She was always gentle and caring and never judgmental. One of my favourite memories is when she and my parents visited us when we bought our first house. We made pizzelles together and had such a fantastic, fun time with many laughs. My family loved her as though she was another daughter. It was my privilege to have known her. Sheila, I will miss you and will never forget you. My sincerest condolences to your family.
I am so shocked to hear the news of Sheila's passing. I was an instructor at D'Arcy Lane when I met Sheila. I vividly remember Sheila as an exceptional student and recount the joy of having her in the class. Her smile was infectious, her work ethic outstanding, and just a kind soul that touched the lives of many I'm sure. My sincerest condolences to her family. May she Rest In Peace.
I had the good fortune to get to know Sheila while we were studying at D'Arcy Lane. Having both made the big decision to study massage therapy after a 10 year career in another field, we found we had many things in common. One of my favourite memories of Sheila is a particular study session we had at my home which turned into an 80's dance party down memory lane. She was one of my favourite partners in class, she gave a fantastic massage, and was a joy to spend time with. My deepest condolences to your family Sheila, you will be greatly missed.
I am so very sorry to hear of Sheila's passing. I fortunately reconnected with Sheila a few years ago and she sent me such a sweet note after my Dad (Tim) passed away. My sincere condolences to Sheila's family and friends for your loss. May she rest at peace.
Sheila and I became friends at Fansawe College in the early 80's. It was a great privilege to have known and spent time in Sheila's company. Sheila's love of life and her laughter made everyone around her feel extra special. Her laugh was contagious. I will miss you Sheila but the memories live forever in my heart. Rest in peace, old friend. My condolences to her family.
What I love about Sheila the most was her ability to light up a room with her smile and those beautiful eyes of hers. She was one of the most compassionate, kind and loving people that I know. Always interested in others, always willing to help, give advice and she was passionate about life and health. I loved her intensity. Fond memories with Sheila include studying on the beach at Port Stanley, playing pool at Jim Bob's with the younger students in our massage class. Sheila was so easy to be with never judge-mental always a loving dear friend.
I have many fond memories working with Sheila at Canada Turst MasterCard. She worked in collections & I in customer service. We met of course at one of our many pot Luck's we used to have in our department. To this day I still make Sheila's carrot cake receipe! I remember CT had bus excursion 's to plays's in Toronto. I went with Sheila, AnneMarie Heron & Marg Hayes to see Coats of many Colours with Donny Osmond. Sheila & I laughed so hard when AnneMarie stood up at the end & screamed I love you Donny! Sheila was always smiling & caring & always made you feel your voice counted! You will be missed! Rest in Peace, my Friend.
Many years ago I worked with Sheila at Canada Trust and lost touch when she moved on to massage therapy and I relocated to Toronto. I remember Sheila as enthusiastic and positive and always looking at the bright side. I am very sorry to hear this news. May she Rest In Peace and my sincere condolences to her family and friends. Joan
I became friends with Sheila in the early 80's while attending Fanshawe. We were roommates in 1986 and 1987. We were lucky enough to attend our first Bruce Springsteen concert together in Pontiac, Michigan. Sheila dearly loved her family and was always very supportive. May she rest in peace and may her family hold onto all their great memories.
I worked with Sheila at Canada Trust - we bonded over our name! What I remember most when I think of Sheila was her sparkling personality and mega-watt smile. In a job that would often try your patience I don't remember Sheila ever saying an unkind word to or about anyone. Sheila was the only person I've ever known who would ask "How are you?" and actually want to know the answer. Such a kind and caring person - I am incredibly saddened to hear of her passing. My condolences to her family.
Sheila was the eldest cousin in our lot (the Regan side) and I was the youngest but somehow those 12 years that separated us meant nothing. We had a kindred connection and at times I felt as if she were more my sister than my cousin. We understood one another without word and without any question. We made fun memories, had great visits here and there, she enjoyed watching my boys play hockey (not really her top sport like basketball) but she still came and I even benefitted from massages and quiet healing time with her afterward....don't forget the water! Sheila had a heart of gold, was fun loving and the kind person I always tried to emulate. The saying beautiful from the inside out is Sheila to a tee. I'm thankful I was able to visit her last week and she was herself right until her end... kind, soft hearted and peaceful. Love you Sheila, I'm going to miss you. Please give my Mom and Dad a warm hug from me. PS - I am forever grateful for my pierced ears! LOL
Wow...this is indeed sad news! Sheila was my RMT for well over 15 years. We had a standing Friday evening massage bi-weekly for many, many years. Sheila always enjoyed my recounting of events from the many children I have looked after. She was especially fond of my imitations of an Irish parent frustrated with his twin sons exploits at school! She gave such an awesome massage and was very generous of her time. She will be missed....big time.
Our deepest condolences from the Brac family. Sheila was such a bright shining light!
Sheila was an amazing person. Her bright smile and pleasant personality was a gift. We worked together for a few years at Platts Lane before she became a registered massage therapist. She was an excellent therapist as well. Sheila will surely be missed. Condolences to her family.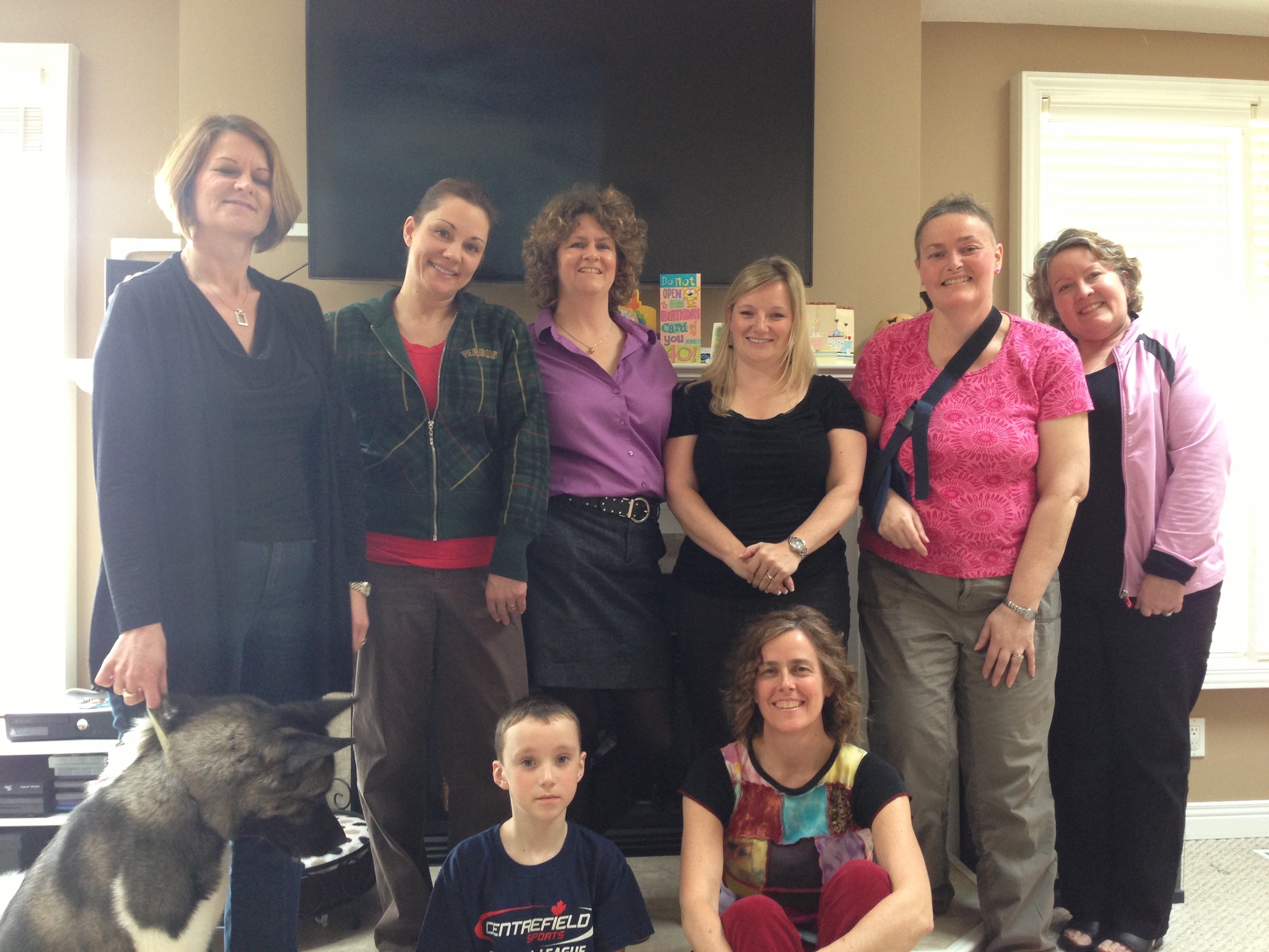 Sheila was a sweet, gentle, kind soul, who always had time to listen to others. She always remembered what you told her, and would ask questions about your life, having kept all your stories in mind. So selfless. Selfless to the core. Shelia's laugh was the most infectious, uplifting thing - the elixir of life, really! How I miss her. I knew Sheila for 19 years, and have cherished her friendship then, now, and will always. Sheila, say "hi" to Norma for us Hip Chicks. You are missed and loved. I still can't believe you're gone. xoxo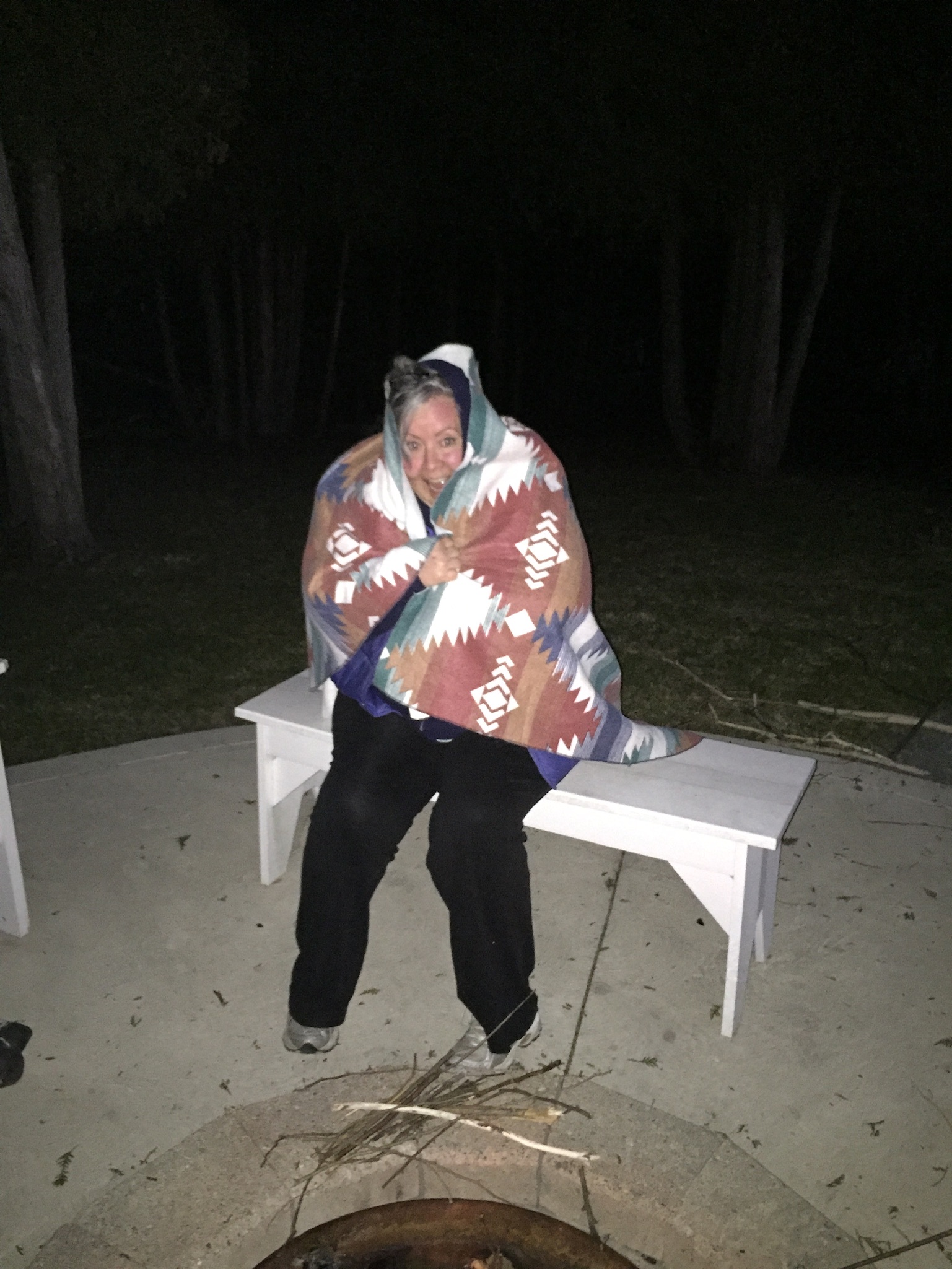 Sheila will live on in the hearts of the Hip Chicks group of friends. She loved our get togethers and was always there with her hearty laugh. She loved when we were at a spot where we could sit around a bonfire. We shared a passion for baking although we had a difference of opinion on sprinkles! She loved them, I don't. I always think of her when I am dehydrated, knowing she'd be so disappointed in me for not drinking enough precious water. I will miss our chats about family, friends, and food, sitting at her front window after the best massage ever. Blessings Sheila, my dear friend, and rest in sweet peace.
I will miss her smile the most.. I loved going to see live music with Sheila at a park or a small venue.. I will miss our parking lot lunchs we had during covid lockdown.. rest in peace Sheila. Now you can dance without any pain. Love you and miss you dearly
Memories of Sheila will always remain in my mind and in my heart. As our moms are twin sisters, I was honoured to spend a great deal of my childhood growing up with Sheila ! As adults we made many great memories together when Sheila came for holidays to stay with me in Quebec and also in Edmonton. I will never forget her bright eyes, her loving ways, her fun energy, how inquisitive she was -always asking tons of questions, and her clever sense of humour. I love you Sheila. Rest in peace beautiful soul.
My Dear Sheila... R.I.P. sweet Angel. You will always be remembered by us and I am thankful for so many memories to cherish. Condolences to your family. Aunt Sandra, Anna, Tim, Joe, Ben and Connor. You are all in my thoughts and prayers. She was so precious to many and her life was so beautiful. May you take comfort that she had touched so many lives. I love you Sheila... until we meet again!!!! XO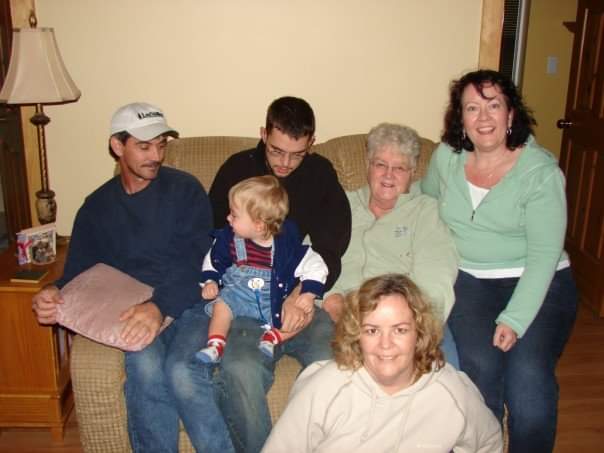 I have so many fond memories of my dear cousin. Sheila was such a kind women, she worried about others before herself. She reminds me of my own mother a gentle sole. My wife & I we're so fortunate to get to London on Thursday to spend some time with her which we both will cherish forever. Aunt Sandra, Tim, Anna, Joe, Ben & Connor please know that Sheila will be with you all smiling down on you all daily. She's at peace & no longer suffering. Find something either a bird or butterfly that will signify that she's around you. I will cherish each & every memory I have. Thinking of you all. Love, Mary Ann & Paul
I am so, so sad to hear about Sheila. With Covid, we had not been in communication for awhile. I worked with Sheila at Canada Trust for many years and she was my RMT since she changed careers, again many years ago. I always enjoyed my time with Sheila, she was energetic, friendly and very spiritual. She talked about her family with much love and was always upbeat. May her precious soul Rest In Peace, and please know she will me missed by many.
We have many fond memories of spending time Sheila. She was an important part of our Hip Chicks group of friends with many ladies weekends of fun and mimosas. Most recently, we recall Sheila's excitement and nail-biting as the Toronto Raptors advanced to the NBA finals. Sheila loved basketball and even attended the London team games at the Bud. When we think of Sheila expressions, "oh my word" immediately comes to mind. And there was much joy as she talked about little Connor calling her Uncle Sheila. We also got to know Sandra as she was often at the CGA trivialities as they were both avid trivia players. We will miss Sheila's hearty laugh and hope that she is at peace. Sandra and family, please accept our condolences. Many hugs, Lisa and Marnie.
Services for Sheila Mary Regan
Memorial Visitation will be held at:
Northview Funeral Chapel
1490 Highbury Avenue North,
London, Ontario
February 6, 2022 1:00 pm to 5:00 pm
Make a donation
If you wish to make a donation, please consider one of the charities listed below. You will be taken to the charity's website to process your payment.
London Food Bank
Notify family of your donation
Kindly submit the form below if you wish to notify the family of your donation.