Stephen "Steve" Glenn Foster
September 24, 2022
Stephen "Steve" Foster, of London, Ontario, passed away suddenly and tragically on September 24, 2022. The family is devastated by his death. He was only 37 years old.
Steve grew up with his parents and four older sisters in the small town of Belmont, Ontario. As a teen, he developed a love for extreme sports, starting with a freestyle bike and 17 acres of backyard trails. This progressed into a passion for motorsports: go-carts, dirt-bikes, snowmobiles, and muscle cars.  It wasn't clear what he enjoyed more – tinkering with his toys or racing them. Steve's dad could be found in the garage or in the stands, always the (cautious) cheerleader.
After high school, Steve trained as a tool and die maker. He eventually worked eleven years for Toyota Motor Manufacturing Company Canada.
Steve connected with Stephanie Hallman through their mutual love of motorsports in 2014. He was smitten.  Steph became both cheerleader and fellow adventurer. The pair married and Steph gave birth to baby Myles in 2022.
Steve couldn't have been a prouder father. Motorsports took a backseat to diapers, onesies, and an entirely new set of adventures. During his seven-month paternity leave, Steve savored every milestone.
Steve is survived by his loving wife Stephanie Foster (Hallman); his baby son Myles; his parents Glenn and Norma Foster; his big sisters Kerri Foster, Patricia Foster-Mohan, Melissa Phinney, and Rebecca Brown; and many in-laws.  His nieces and nephews will forever love and miss their Funcle.
The Celebration of Life will be held Saturday, October 1, 2022 at Northview Funeral Chapel, 1490 Highbury Ave. N, London, Ontario. Visitation is from 2:00-3:00 p.m. and the service is at 3:00 p.m.  Reception to follow.  There will be an opportunity to share a favourite memory of Steve if you like during the service.  In life, Steve always kept things casual; guests are therefore invited to wear their favorite pair of jeans, graphic tee, and sneakers – or whatever you find most comfortable.  Everyone is welcome.
In lieu of flowers, please consider a contribution to a GoFundMe in support of Stephanie and baby Myles: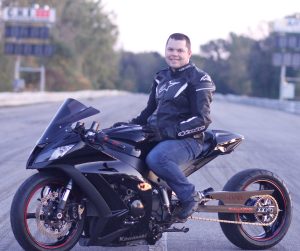 Leave a tribute for Stephen "Steve" Glenn Foster
Norma, Glenn and family, So very sorry to hear of Stephen's passing. Heartfelt condolences to each of you as you grieve his loss. May God comfort and hold you close. With prayer,
We are comforted knowing you are at peace in heaven and joyfully worshipping. You will not be forgotten.
I taught Stephen and his sisters at South Dorchester and they were all lovely students to work with. The Foster family were always very caring and special to me and my daughter Jacqueline when we lived in Belmont. I am so sorry for your devastating loss Norma and Glenn, and my heart goes out to you and all of your family. I'm sorry I was unable to come to the service today.
Rest In peace, dear Steve. Hopefully our dear Doug has greeted you with a loving embrace! We will miss you, as we do him. You both will remain forever in our hearts and memories! Love, Nancy an Bill Roberts
Services for Stephen "Steve" Glenn Foster
Visitation will be held at:
Northview Funeral Chapel
1490 Highbury Avenue North,
London, Ontario
October 1, 2022 2:00 pm to 3:00 pm
Celebration of Life will be held at:
Northview Funeral Chapel
1490 Highbury Avenue North,
London, Ontario
October 1, 2022 3:00 pm
Make a donation
If you wish to make a donation, please consider one of the charities listed below. You will be taken to the charity's website to process your payment.
GoFundMe in support of Stephanie and baby Myles
Notify family of your donation
Kindly submit the form below if you wish to notify the family of your donation.