Tony Pacheco Medeiros
January 6, 2023
With great sadness, the family announces the sudden passing of Tony Medeiros, on Friday, January 6, 2023, at the age of 57.  Tony is survived by his siblings Maria (Medeiros) Santos, Duarte Medeiros, Nellie Grant (Tim), and his niece Cindy Santos.  Also loved by his four-legged companion Duke.  Tony, now retired, was the proud founder of Stone Paradise.
Friends will be received by the family on Thursday, January 12, 2023 from 3:00 to 7:00 p.m. at Northview Funeral Chapel and Cremation Centre, 1490 Highbury Avenue North, London, where the funeral service will be conducted on Friday, January 13 at 1:00 p.m.
For those unable to attend, the family welcomes you to participate in the funeral service via a livestream by registering at the following link:
Livestream for the Funeral Service of Tony Medeiros
In lieu of flowers, those wishing to make a donation in memory of Tony are asked to consider the Ark Aid Street Mission Inc., Mission Services of London or Salvation Army, London Centre of Hope.
Leave a tribute for Tony Pacheco Medeiros
SORRY could not make it was out of country ! I still thought about you cousin when l herd you where gone and my poor cousins for loosing a great brother. Tony was there for me when l lost my young brother , it is tough. Loosing you so young gives us a reality check, life is to short some times ! Rest In Peace my cousin . Condolences to Duarte , Maria, Nellie and Cindy .Please reach out if you need anything 226-448-1168 Your cousin Belarmino (pee-wee ) Medeiros and Marilyn
A donation has been made to Mission Services of London. Message from the donator: Our deepest condolences on the passing of your beloved brother, Tony. You are in our thoughts and prayers.
I am so sorry to hear about Tony he was a wonderful person always willing to help anyone and anywhere. He will be greatly missed by many people May you rest in peace❤️
Dear Cousin... Although we didn't spend as much time together as we would of like to. The time that we did were some of the best times. We love you and you will be Sorely Missed. Rest in Peace Cousin. With all our Love and deepest Condolences to, Maria, Nelly and Dewey. From your Cousins, Joe, Paul, Ellen and Jacob...
Our hearts go out to all of you.... what a loss. I have nothing but good memories of Tony. Always smiling and such a generous spirit. May he rest in peace.
Shocked and saddened to read this news. Condolences to Maria and your family on such a loss.
Although Tony and I have been apart for many years, I will never forget the 20 years we spent together. My heart is aching for you Maria, Nellie and Dewie, and for all of your family. Tony loved you all very much, and was so proud to be Cindy's Uncle and God Father. His family meant the world to him. We all made some wonderful memories together. We shared lots of laughs, and even some tears as well. My sincerest condolences to you all. I am very sad, still in shock, and so sorry he is gone from this world. God Bless you Tony. May you rest in eternal peace with your Mom and Dad. ✝️
I am deeply saddened at the passing of my cousin Tony. He was one of the most generous and caring people I've ever known. During my many trips to London to visit Maria he took so much time to make me feel at home and loved (over many meals at the Rei dos leitãoes!). Heaven has surely welcomed its newest angel.
Tony was one of my customers for years in Dorchester at the license office. Always with a smile and love for his family. Hard worker and was excited to retire. You will be missed. RIP
A beautiful cousin with a kind smile and heart, you will be greatly missed but never forgotten. Deepest condolences to Maraciana, Duarte and Nelly. May God comfort you
Love you Tony and thank you for teaching me things about life and just being a good human. Your a great man and leader thank you
My deepest condolences, my cousin on the passing of your baby brother. It was a shock when I heard it but unfortunately, I cannot attend, as I am just recovering from a covers. My deepest condolences. Love Amelia
I met Tony in grade 6 at St Bernadette's school and always considered him to be a thoughtful hardworking person. Thank you for the memorable laughs. God bless you and rest in peace. Derek Monk
Dear Tony , you will be remembered by your contagious smile and kind heart. Sending family and dear ones, my heartfelt condolences and prayers. Rest in Sweet Peace Tony
So sad to hear the passing of Tony great great guy gone way to soon RIP my friend
Our deepest condolences to Tony's family and friends. We had the pleasure of working with Tony for many years through our respective stone businesses. Tony was a kind and giving person- he will be greatly missed. Rest in peace Tony.♥️♥️
Tony was a younger cousin. Fond memories of a young man who was kind and smiling eyes. A big heart and much loved by his family. I pray God's comfort to his dear sisters, brother and niece and his many friends.
We are very sorry to hear of Tony's passing. Tony was always a great guy to our family. He stood by Emilio and supported him at one of the worst times in Emilio's life. Tony was also very generous and kind to our son Cory when he was facing a terrible health crisis. Our family will always be forever grateful for all Tony did for us. Tony was always a stand up guy and one his best qualities was the love for his family. He will be missed by many but his brother Duarte sisters Maria and Nelly and niece Cindy will feel his loss more than any others. Our sincerest condolences and heartfelt prayers to all of his family in the devastating loss of such a young and wonderful man. Tony you now have your Angel wings and we hope you fly free and we are sure you will watch over your family as they were always the most important people in your life. God rest your soul Tony Medeiros. Emilio and Barb Villani January 10, 2023
Great friend Tony , alway had time to listen, he would help anyone , never making judgment , on anyone that was less fortunate, simple put one of the greats , sadly missed , jbs
We were the closest of friends forever. You always had business ideas since we were kids. You started a landscape company with a few skids of stone and built an extremely great business and arguably the largest stone supplier in the area. You just sold it and wish you had a chance to enjoy your retirement. Gone way too soon. I'm sure you will do the same up in the skies. Till we meet again.
Tony my closest best friend ever in life I'm sorry we didn't have more time together going too miss you sadly you were taken too young R.I.P MY FRIEND .
I have some wonderful, fun. and even crazy memories hanging out together as teenagers in the neighborhood! You were always a stand up guy. Rest in peace my friend.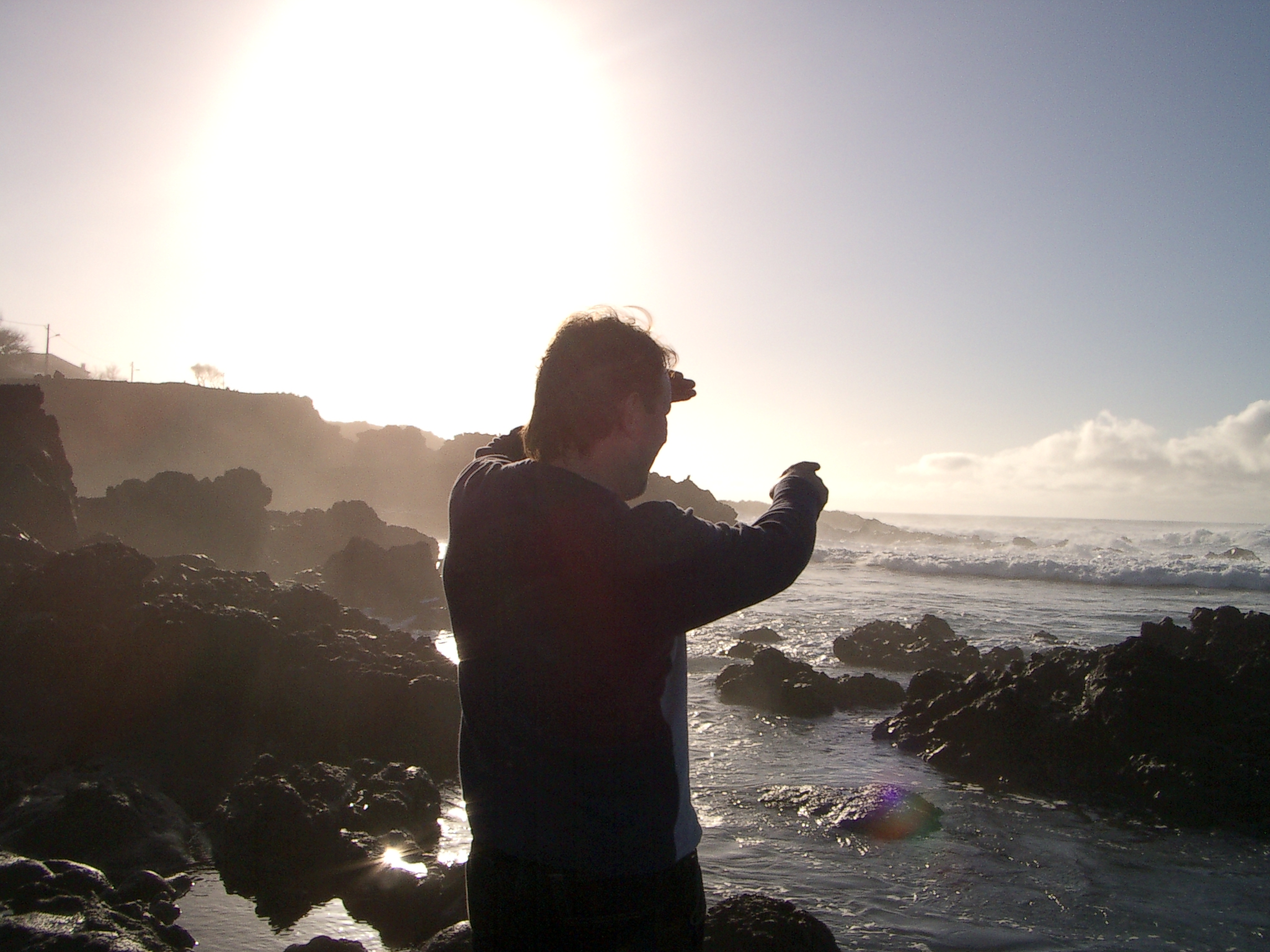 Fly high amongst the clouds my friend!
I'm saddened on the passing of your beloved brother. May he rest in sweet peace. May God comfort you all, at this difficult time. Love you all Tina Camboia
RIP, so sad to hear of this loss, so young. I remember fondly our High School days. Hanging out back of the school smoking, skipping classes and the laughs. Such a sweetie. Xo
I was deeply sadden by the news. My condolences to Maria, Nellie, Duarte and family. My prayers are with you. May he rest in peace.
One of the best human beings I've ever met. From taking me fishing in the early 90's to always being there when needed - he was my big brother and one of the best God has ever made. We will live strong and do the right thing in your honour my brother … till we meet again!!! With Love Always Larry & Kim DeLellis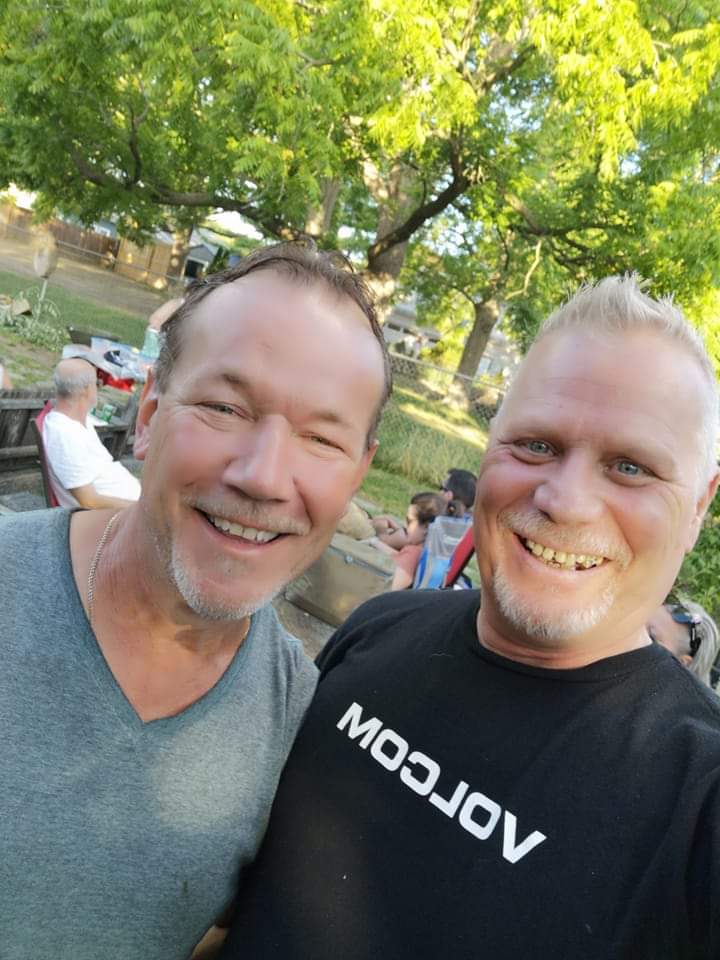 Tony was one of the most solid guys I ever knew. He was there for me at times that no one else was . Would take the shirt off his back to help you. You mill be missed, my ol' friend! God bless you 🙏
I had a special place in my heart for Tony whom I knew as a young boy attending St. Bernadette School with my son Dwayne as they were close lifelong friends. Came into contact with him as an adult and he delivered some big beautiful stones in my front lawn which will always remind me of him. Rest in peace my friend and my prayers are with you.
A man of his word ,not too many left ! It was a pleasure to call you a friend! My condolences to all the family ! RIP my friend !
Tony and his kindness has made us all better people and for that we are eternally grateful. Until we meet again my brother. The Nickles Family
Services for Tony Pacheco Medeiros
Visitation will be held at:
Northview Funeral Chapel
1490 Highbury Avenue North,
London, Ontario
January 12, 2023 3:00 pm to 7:00 pm
Funeral Service will be held at:
Northview Funeral Chapel
1490 Highbury Avenue North,
London, Ontario
January 13, 2023 1:00 pm
Make a donation
If you wish to make a donation, please consider one of the charities listed below. You will be taken to the charity's website to process your payment.
Ark Aid Street Mission Inc.
Mission Services of London
Salvation Army, London Centre of Hope
Notify family of your donation
Kindly submit the form below if you wish to notify the family of your donation.